Apostle John Walker, Jr. is a licensed ordained minister of the Gospel of God's Kingdom. He is Pastor of "Walls of Salvation Church Ministries" located in Pensacola, Florida. Pastor Walker acknowledged his call to Pastor and to minister the Gospel in 1992. In October 2022, Apostle Walker earned a Master of Art in Theology from 'The Empowerment Theological Institute & Bible Seminary'. He is currently on track to earn his Doctorate of Art in Theology in October 2023. He completed the Clerical major at the Reverend Steven Kenneth Wright School of Ministry at From the Heart Church Ministries and the Bride of Christ School of Ministry in Maryland. Pastor Walker began to fulfill his call by serving others at office bible studies. The purpose of these bible studies were to teach all races and creeds the Word of God and to make disciples for the Lord Jesus Christ. While ministering at the bible studies, Pastor Walker was also committed to teach faithful men who would be able to teach others.
He also began a street evangelism outreach megaphone ministry in the streets of Washington, D.C., where he "cried aloud and spared not" as he boldly preached the Gospel of the Kingdom. Additionally, he started a Metro Train Transit Ministry in Washington, D.C., where he boldly ministered the Gospel aboard the Metro train for 6 consecutive months following the September 11, 2001 attack on the United States. Pastor Walker has directed and served in various ministerial outreach and discipleship capacities since 1992 including Class Leader Ministry, Sick and Shut In Ministry, Ministry of Knowledge, Community Outreach and Discipleship Ministry.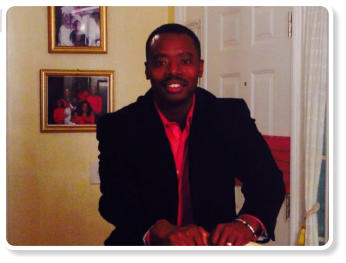 Pastor Walker served in the United States Navy and attended Marion Military Institute. He is a native Floridian and the husband of Elder Dorn J.B. Walker. They have three precious children—Tesa, Joshua, and Josiah—son-in-law, Thomas, Grand Princess, Azaria and Grand Prince, Steuart.